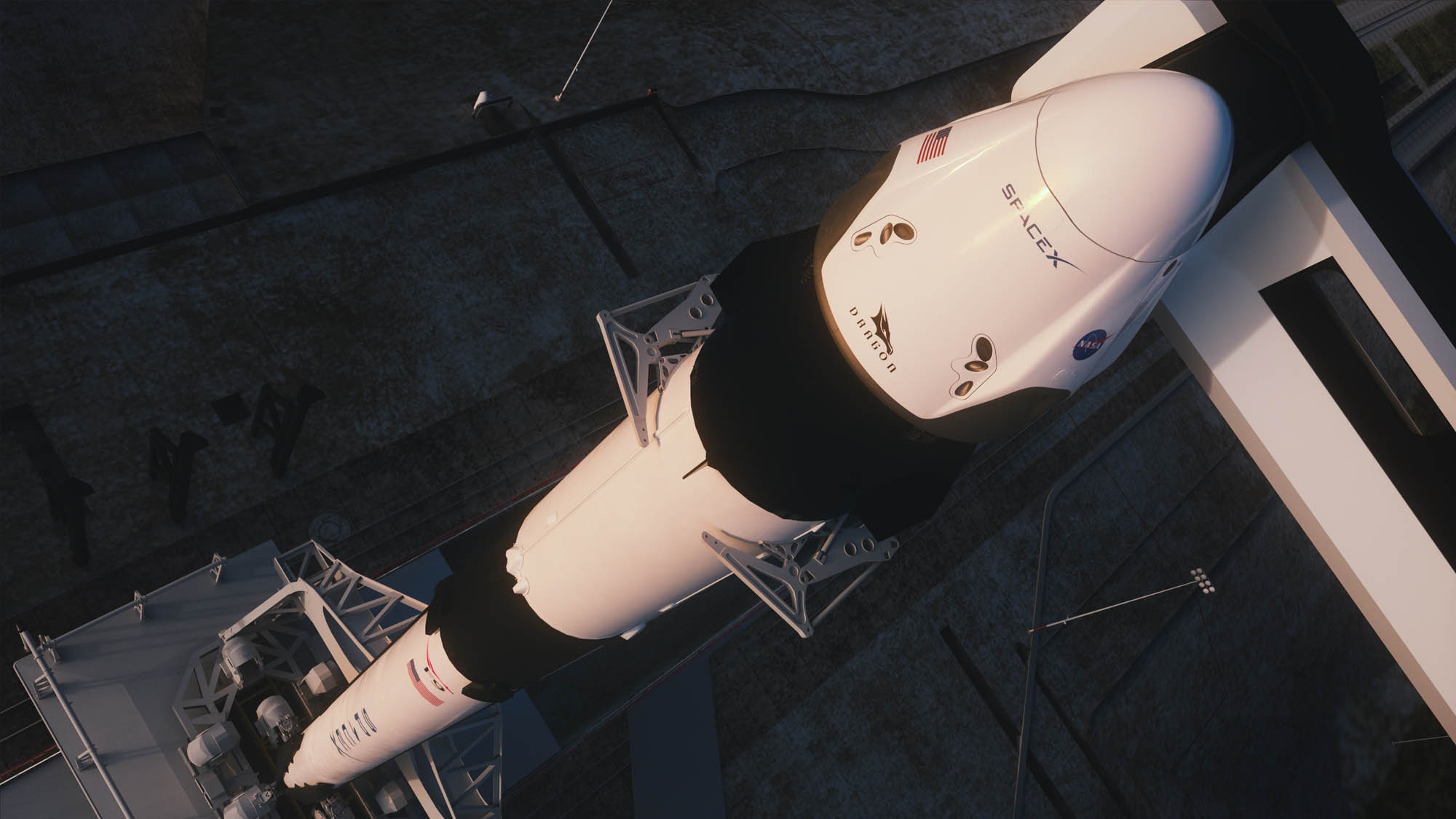 SpaceX is prepping for a critical test tomorrow morning for its Crew Dragon capsule. Passing this test successfully will green light Crew Dragon for carrying astronauts in future space missions to the International Space Station (ISS). The green light was a result of the Falcon 9 passing a full-duration static test on the 11th of January and a static fire of the capsule on December 13th of last year.

This is a test meant for the rocket's in-flight abort ability, a feature designed to be used in emergency scenarios that can arise due to a problem during the rocket's launch, and allows astronauts to safely eject in said scenario. Crew Dragon did complete an uncrewed mission to the ISS earlier last year but exploded during ground tests of the abort functionality some time after. The explosion was reported to be caused by a faulty valve. Subsequently, improvements were made to it's design. The test scheduled on 18th will act as a rehearsal of a mission NASA plans to launch later this year. This mission will see 2 NASA astronauts blasting off on a crewed mission to the ISS.
NASA has multi-billion dollar contracts with SpaceX and Boeing to ferry astronauts between the Earth and the International Space Station. Boeing has its own Starliner capsule for this purpose, which also made an uncrewed test flight to the ISS last month but was unsuccessful in completing the mission due to a time (tracking equipment) related glitch and had to return back to Earth. The CST-100 Starliner uses four RS-88 engines as it's "push" thrusters.
The Test Procedure
Space capsules such as the Starliner and Crew Dragon are mounted atop a rocket (Falcon 9 in the latter's case) and the abort system is built into the capsule. SpaceX's capsule has no less than 8 abort engines, dubbed SuperDracos, that aid the capsule's separation from the rocket. After engaging the SuperDracos, Falcon 9's first engines will disengage and it will aerodynamically break down and fall into the Atlantic Ocean. Meanwhile, the capsule will discard its cylindrical trunk at the apex of its trajectory, use the SuperDracos to realign itself for landing and deploy 4 parachutes that will safely let it glide into the ocean in a different position, where it'll be recovered by SpaceX's GO Searcher recovery ship.

The entire process is supposed to last no longer than 12 minutes, at the end of which Falcon 9's B1046 reusable first-stage booster, isn't expected to survive. The reason behind this being the fact that B1046 has already been used thrice before and has worn itself out. As Elon Musk eloquently put it on twitter – "Destroyed in Dragon Fire" which garnered a ton of users posting Game of Thrones fire-breathing dragon gifs, quite appropriately.
You can find a handy animation of the whole ordeal below –
This abort system is a newly designed "push" system, and uses thrusters to push the capsule away from the rocket to safety. Older capsules use a "pull" system that features a cluster of small rocket boosters mounted at the tip of the capsule. These boosters would have their thrusters facing downwards and upon being engaged, would fire at full force, creating an upward motion that would "pull" the capsule to safety as the rest of the rocket fell down. NASA's newly designed Orion still uses the ol' reliable pull system while SpaceX and Boeing have adopted the push systems.
Where to watch
The safety test will be broadcast live on NASA's website and will start 15 minutes prior to the test's actual beginning – at 7:45 am tomorrow, 18th of January.